Project Background: This a two story building which is part of an educational facility we've design this Fire Alarm System for. Our scope of work for this project was to provide a complete fire alarm system design to meet local code requirnment needed to properly protect the building and it's occupants. We went with a 50 points Silent Knight addressable control panel to cover all the our initiating circuit needs and the SK-5495 power supply to energized our NAC circuits. The samples shown below are just the first floor pan and riser diagram.
The Layout | Fire Alarm Floor Plan | Desc: Two story building showing device layout and addresses.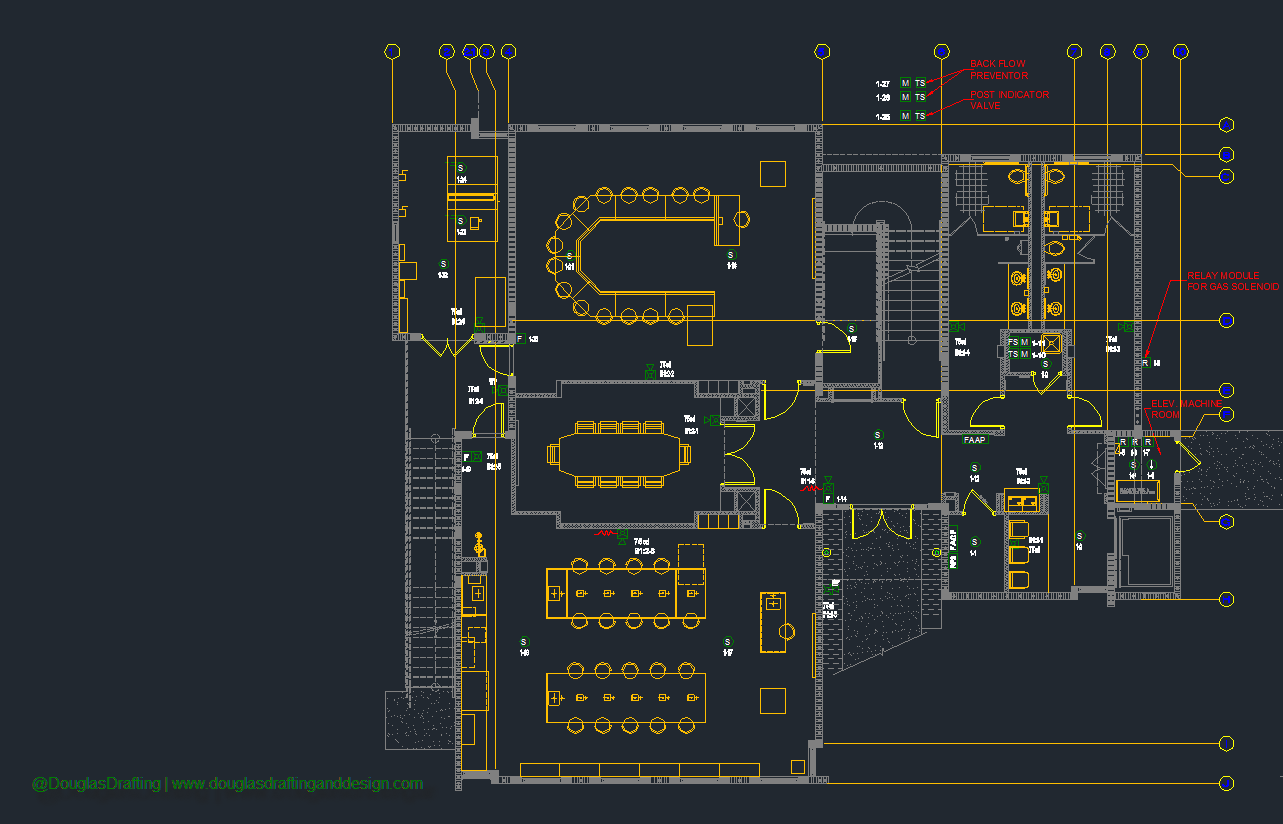 The Circuits | Fire Alarm Riser Diagram | Desc: A riser showing devices and circuits of a two story building.